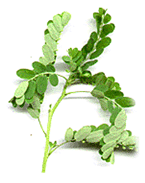 Phyllanthus Niruri
Introduction
This fact sheet provides basic information about Phyllanthus Niruri. Phyllanthus Niruri is an herb that grows in tropical areas like the rain forests of the Amazon, Bahamas, China and Southern India.
Common Names
Stonebreaker, Chanca Piedra, Quebra Pedra
Latin Names
Phyllanthus niruri
What It Is Used For
The plant has long been used as an herbal remedy for urinary calculi, and has been shown in modern medical research studies to reduce the risks of stones in individuals prone to the condition.
How It Is Used
All parts of the plant exhibit medicinal properties.
What the Science Says
Research on the plant continues to determine if it has any other beneficial effects.
Side Effects and Cautions
Sources